2018 Meissen Cup
If this the first time visiting the Everyday Lifters' website, welcome! A little background on how these posts work. These posts are not written as regular articles. This space acts more like a photo essay of events and my experiences as a photographer. All photos displayed are part of a bigger story. Enjoy!
Pokal Der Blauen Schwerter
"You should come to Germany in May for the Pokal Der Blauen Schwerter." "Sure, I think I will!" That's how it pretty much happened. Eric invited me and I said yes. I will get to who is Eric in a minute. I want to take a sentence or two, to share a little about the Meissen Cup, or known in Germany as Pokal Der Blauen Schwerter which literally translates to Cup of the Blue Sword.
It's a prestigious event held in Meissen Germany and not one you should miss if you are a fan of weightlifting. This year Almir Velagic, Arkadiusz Michalski (The Champion of the event) and the very strong Rebeka Koha, as well as many others competed. Guess host was Ronny Weller! Yeah, it was a little wild! It very much felt like a mini worlds; it's the only way I could describe it.
As an athlete, if you are invited to compete, you do it because the Meissen Cup is a big part of history in the sport of weightlifting in Germany. From 1971-1994 there were 19 events and in 2012 a group of weightlifters and friends came together to create an organization to continue the Pokal Der Blauen Schwerter. Pretty cool I'd say!
Here are some of my favorites from the 2018 Meissen Cup.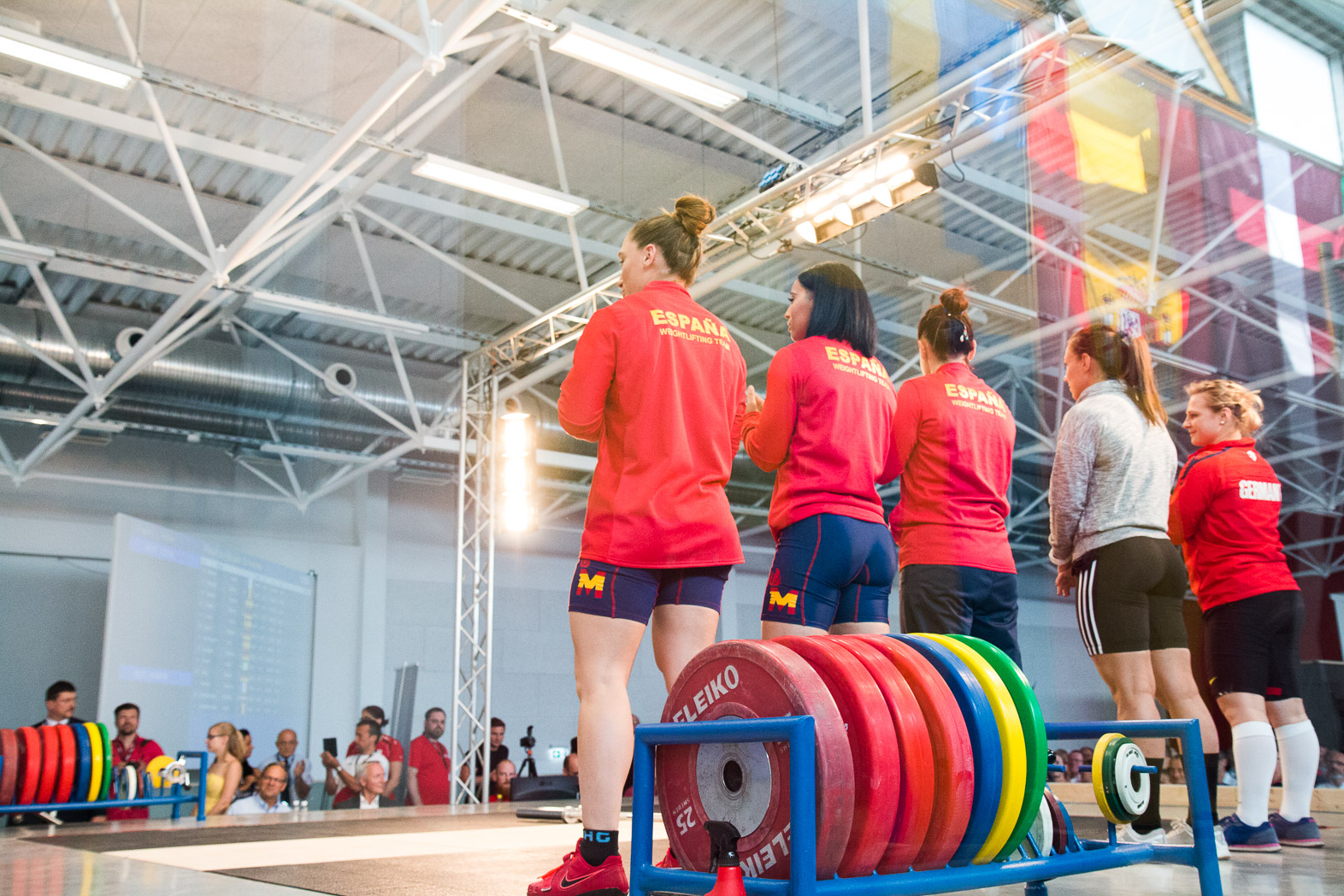 I met Eric at the 2017 IWF World Championships. I would talk to Eric from time to time on social media. But it wasn't until the World Championships that I met him. I only knew Eric as Max Lang's "caretaker"- just kidding. :)
Eric is a master mind in marketing and really created a unique space for Max Lang on social media. It was just a few years ago if you googled Max Lang's name, nothing but a belt company would pop up. That's not the case anymore thanks to Eric's continued success in creating content for Max and turning Max Lang into almost a brand!
But in watching Eric at the Meissen Cup, I had a feeling he did more than just post on Instagram. Come to find out he's the Managing Director of the German Weightlifting Federation. His job essentially is to over see the development of the Olympic Weightlifting sport and responsible for the relationships of the club. Developing the future of the sport in weightlifting is his main priority.
Did I mention, he's a cool guy?! Very cool and tall! ha! Yes, some of you have asked, he is a tall man.
I can't sum up this trip without mentioning Gregor. What I didn't expect to happen was to get a unique tour of Berlin from Gregor Winter. He's the founder of All Things Gym. I like to call him Ninja Gregor since he does the job of 15 people.
Prior to the trip I asked him if I could do a small feature on him and he declined. He's a bit camera shy. Don't worry Gregor, soon enough.
Immediately upon talking to him, you will find he is witty and very easy to talk to. Gregor is funny and quick with his words. I found myself laughing a lot. Naturally we talked about our work, photography, weightlifting and the importance of good breath! (inside joke)
I loved how he interacted with strangers e.g., blocking tourists from ruining a person's photo at the Berlin Wall. He even took us to this incredible Korean restaurant!
Here are some photos that Gregor took that day of us. Yes, these are NOT related to weightlifting. Can you believe it?! Yes, we like to take pictures of other things. lol
Thank you Gregor for the great tour and excellent coffee!
So that was my trip to Germany. Yes, there was more. lol. But keeping this one short and sweet.
The Meissen Cup is an event I would love to return to. I'm still going through photos and something came over me as I was editing the photos. I realized I got to document a small part of weightlifting history in Germany. 30 Years from now I can look back and say.. Wow, I photographed the 2018 Meissen Cup!
Thank you Eric!
If you missed the Meissen Cup, you can watch it below! Also, check out the recap done by Max Lang and friends!