STEVE SWISTAK
Over the next year I will be traveling to visit various weightlifters and coaches! Yay! (Insert Happy Emoji Here, not the eggplant one guys). The next few features will be a little different from the Featured Everyday Lifters posts. Instead of stories being told, it will be more like mini-vini highlights about weightlifting clubs and coaches. (mini-vini: Mini-Videos, I just made that up right now and makes no sense. Don't repeat it, since you may get laughed at).
I would like to kick off this series with highlighting Coach Steve Swistak. Swistak shares a unique approach to the sport of weightlifting since his weightlifters aren't old enough to vote or even drive.
Coaches like Swistak deserve 4 weeks off of paid vacation every year. To successfully organzine any sort of activity with more than 2 children can be terrifying. I am a mother guys... take my word for it. But Swistak takes it a step further and gives them a barbell! Yeah, I know!!!
Also, there are misconceptions regarding children and weightlifting. I wanted to highlight what weightlifting may look like for younger weightlifters. Honestly, I expected their session to be a watered down version training. However, that wasn't the case. Steve Swistak holds his weightlifters to high standards and every movement while training was purposeful. Scroll pass the video to read a bit more about Swistak's background in the sport and what happens to his weightlifters when they forget to hook grip the bar. Btw: these kids are just so awesome!!
BARBELL CLUB: DOWNSTATE BARBELL
Tell me a little bit about Downstate Crossfit. When did you open?
I am a co-owner of DSCF, we have several partners. The affiliate is in my name, but we all of have an even stake in the business. I couldn't have done it without the great group of partners that are still involved today. We just celebrated our 3 year anniversary. Opened in Feb 2014.
Swistak Olympic Weightlifting is my personal coaching company. Downstate Barbell Club is the team that I have built at DSCF over the past 2 years.
How did the Barbell Club start? How did you get kids to be a part of weightlifting in your gym? Normally, parents shy away from such sports.
Initially, I was just coaching private one-on-one Olympic Weightlifting sessions. As that group and interest in Weightlifting grew, I decided to build the Downstate Barbell Club program.
The kids program started because of Olivia Barnett. I trained CrossFit with her dad, Rick, at a previous gym, so he knew my extensive Olympic Lifting background. Olivia was already doing some CrossFit at another gym and wanted to get better at her lifts. Again, it started with private sessions, which led to her falling in love with sport and wanting to compete. After competing at multiple competitions, including qualifying for Youth Nationals, other kids including my daughter became interested and here we are today with a total of 10 kids in the program.
Most of the kids have parents who did CrossFit. They knew that my philosophy as a coach was to always focus heavily on technique, which made it an easier decision for them to allow their kids into the program.
There is so much you really could share in your career as a coach and athlete. I want to touch upon about your earlier years as a weightlifter. Tell me about that and your successes. Also, share your experience at Crossfit Games and any goals you may have coming up.
I started Olympic Weightlifting when I was only 11 years old. My dad was a coach in Poland before moving to the US, so when I was old/mature enough he bought some weights and started coaching me. I really preach what he taught me which was always "technique first". From there I just kept training, competing and getting better. I ended up being a pretty good junior lifter. Qualified for many USA Weightlifting Junior Squads, where I participated in summer and winter camps at the Olympic Training Center with other Junior lifters. In 1993 at age 17, I was invited to move out to live and train at the Olympic Training Center full time with the Resident Program. I was a Junior National Champion and qualified for 2 Junior World Championships. Being a member of the resident program will always be a highlight for me. Training along side national champions, world and Olympic team members and being coaching by the best coaches was just an unbelievable experience.
The CrossFit Games was just awesome. My weightlifting background has definitely helped with my CrossFit. Again, for me it always comes back to technique. I always felt that if I could be technically sound in all of the CrossFit movements, I would have a good chance of doing well in the sport. Weightlifting at such a high level when I was younger definitely helped me understand what it would take mentally and physically to just have a chance at making it. I pushed really hard the last couple of years, found great coaching and programming at Misfit Athletics and was 1 of 20, 40-44 Masters Athletes to make it. Really cool experience.
Goals in 2017 season - 1. One WOD at a TIME and we'll see what happens.
I really enjoyed watching you coach the younger weightlifters. You had two of your athletes forget to hook grip the barbell while training. You had them do burpees. Tell me more about this. It's evident you hold your weightlifters to high standards.
Thanks. I try to treat them like adults. They all know that I can be brutally honest. If I don't see something I like, if they're not focusing, if they forget to hook grip I will make sure they all feel some tough love. Burpees seems to do the trick. While weightlifting is an individual sport, I want them to be accountable to each other. When they come in with great energy, you see it in all of their lifts. It's great to see.
Goals for your team? Any upcoming meets?
- As of right now, I'm focusing quite heavily on the Junior program. I just want them to continually learn and get better. I want them to walk out of that gym excited to come back. If they continue to come back, I know all of the other stuff (confidence, maturity, PRs, local and national competitions) will follow. We're seeing that success already. 5 of my youth female lifters have already qualified for Youth Nationals in Atlanta later this year. We will have more!!!
Any favorite brands in your training attire?
- Lulu, Reebok Nano 6s and after always being an adidas lifters guy, I have just fallen in love with my new Nike Romeloes 3
Anything else you'd like to share.. please do!!
- My motto this year is, "Calm is Contagious". It's just a reminder for me to relax and not get too worked about things anymore. Life is too short.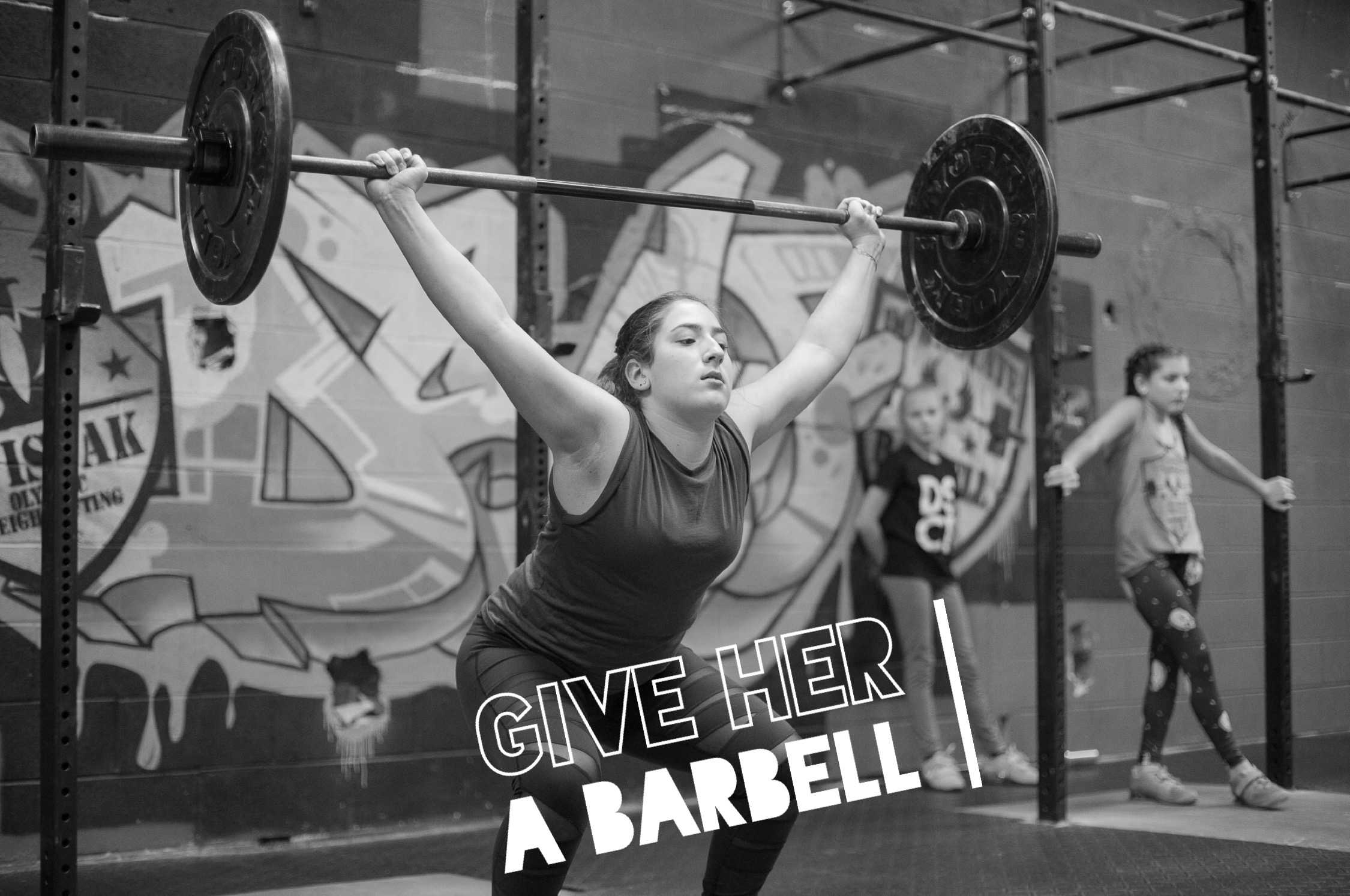 As always, don't forget to comment, share and like! Love to hear from you guys! All the best!